The current exhibition, Out of the Studio, presents 17 large chromogenic dye coupler prints in two series: Arrangements, and Ground Flowers. The work was developed over a decade in the same Western North Carolina mountain range as the Black Mountain School. This fertile area, a temperate rain forest rich with abundant life, is one of the most biologically diverse; and thus, deeply researched regions in the United States.
The Arrangements pictures of cultivated flowers, insects, mineral specimens, and vegetation (from the mountains) were grouped to create color and shape, and sunlight—deliberately making awkward comparisons in a formalist style. An interest in the Colonial history of Botanical classification systems has influenced this work. As in the Ground Flowers, a series which cinematically depicts the peddles of a Stewartia pseudocamellia (the species name means: false camellia). It is also called Japanese stewartia. The Genus name is after John Stuart, 16th-century Scottish botanist and 3rd Earl of the Isle of Bute who made the "discovery" in Japan. This genus naming tradition is rooted to the earliest Colonists.
Anna Walker Skillman, co-owner of Jackson Fine Art, culled the exhibition images from the larger body of work.
Other Photographs from the series were debuted at the Untitled Fair Miami 2019 with Marisa Newman Projects alongside fellow painter Lynn Gottlieb Gelfman. The booth design was by Office Ga principle—Jonathan Gonzales who spent time in Lynns' Carol Gables studio, and my Atlanta studio.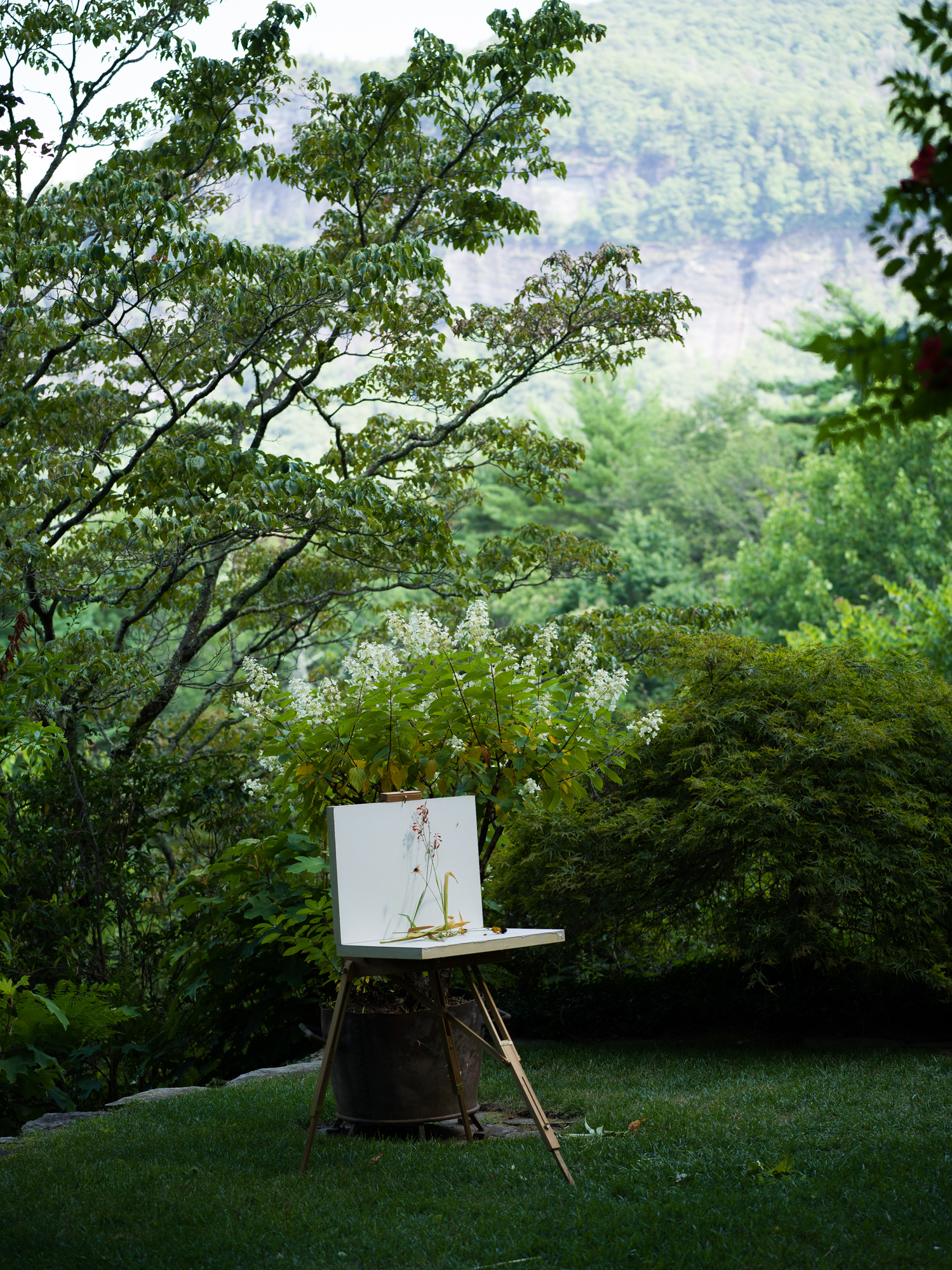 Table Setting, 2018
Signed on verso
chromogenic dye coupler print
30 x 24 inches Edition of 3 + 1AP
40 x 30 inches Edition of 3 + 1AP
ADDITIONAL IMAGES IN THE SERIES